MarathonReizen.Nu
Home
/ Alles over de baikal ice marathon en hoe jij er aan mee kunt doen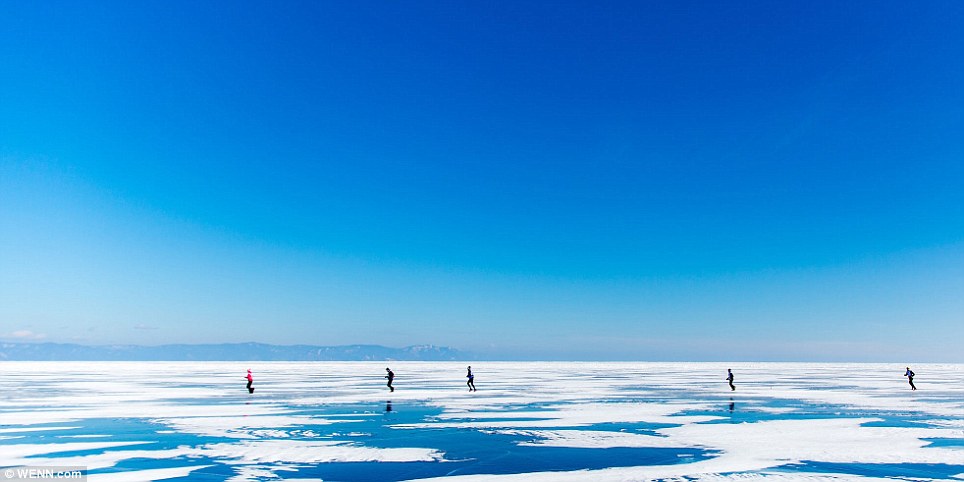 Bron: https://worldsmarathons.com/marathon/baikal-ice-marathon
Alles over de Baikal Ice Marathon en hoe jij er aan mee kunt doen
door Marcel, 01 februari 2019
Locatie: Listvyanka, Rusland
Afstand: Marathon
Datum: maart
LOPEN OP 's Werelds enige MARATHON ijscursus tussen twee tegenover elkaar liggende kusten van het diepere meer van de PLANEET!
Een van 's werelds oudste geografische kenmerken (gevormd 25 tot 30 miljoen jaar geleden), het prachtige Baikalmeer (Озеро Байкал) is voor velen het hoogtepunt van Oost-Siberië. Zomervakanties genieten van adembenemende vergezichten over het water van de diepste blauwe tot hoge bergketens aan de overkant; zeldzamere winterbezoekers verwonderen zich over het poederwitte oppervlak, bevroren staalhard en gescoord met ijswegen. Of ze er nu in zwemmen, water drinken, in de winter zijn zuidpunt afdekken met de trein, fiets of hondenslee of gewoon bewonderen vanaf 2000 kilometer kustlijn, de meesten zijn het erover eens dat Siberië niet beter wordt.
Banaanvormige Baikal is 636 km van noord naar zuid en tot 1637 m diep, waardoor het 's werelds diepste meer is. In feite is het helemaal geen meer, maar 's werelds toekomstige vijfde oceaan die bijna een vijfde van het niet-bevroren zoete water van de planeet bevat (meer dan de vijf grote meren van Noord-Amerika samen). Ondanks enkele bezorgdheid over het milieu, is het puur genoeg om op de meeste plaatsen te drinken, maar gebruik het gezond verstand. Gevoed door 300 rivieren, wordt het drooggelegd door slechts één, de Angara bij Listvyanka. Lake Baikal, thuisbasis van de Baikal Ice Marathon.
Het oppervlak van het bevroren Baikalmeer is bedekt met velden van 'hummocks', kleine heuvels van ijspuin. Onder het ijsoppervlak veroorzaken geothermische veren en seismische activiteit gelokaliseerd smelten dat het ijs verzwakt om gaten en scheuren te vormen. Trouwens, elke winter verschijnen enorme ijsdrukribbels in de buurt van de marathonbaan die vlak is, maar het oppervlak is hard en ongelijk. Hoewel het grotendeels bedekt is met een zachte laag sneeuw, zijn er gebieden met sterk gepolijst ijs die omstandigheden creëren die lijken op een ijsbaan. Sterke winden dragen vaak bij aan de toch al beangstigende koude temperatuur en bieden serieuze weerstand tegen de voortgang over het meer.
Baikal Ice Marathon biedt deelnemers de unieke mogelijkheid om over de wateren van het grootste, diepste en biotoverrijkste zoetwatermeer ter wereld te racen, maar waarbij de draaiing van het Baikalmeer wordt bevroren. Dit evenement trekt veel internationale bezoekers en is naar verluidt een van 's werelds 50 zwaarste endurance-races.
Kenmerken
Klik op een kenmerk voor een overzicht van marathons of artikelen met dezelfde kenmerken.
Toneel Pittoreske Meer Sneeuw Ijs
Start: Listvyanka Listvyanka, Irkutsk Oblast, Russia, 664520
Finish: Tankhoy Tsentralnaya ul., 17, Tankhoy, Buryatiya Republits, Russia, 671220
Moeilijkheid: Extreem